Introduction
Server rooms and data centers operate within a set temperature range and it is important to keep an eye on servers, in order to achieve optimal performance and reduce errors. Any outages or problems will directly affect the organization. SenzMate's wireless sensors provide an affordable, reliable way to monitor all critical environments, enhance security, and more.
Business Case
Data centers require HVAC (Heating, Ventilation, and Air Conditioning) year-round. Those are usually unmanned, run expensive machinery all day with no on-going environmental visibility. As many servers constantly run at same time, the machines generate huge amount of heat. Managers are responsible for equipment in multiple business locations, but they can't be everywhere at once. We shouldn't rely on manual work if we can overcome these problems using technology. Just ease the work.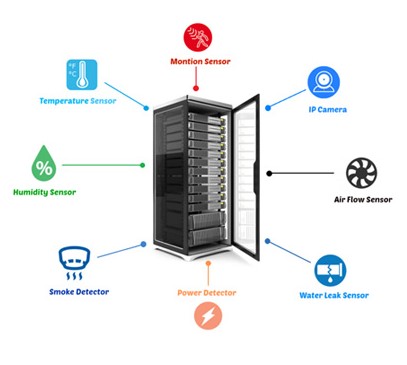 Solution
A complete data center environment monitoring solution will solve these problems. All those who are responsible for server rooms should be informed about the conditions of data center/server room. The team should be able to see all data centers in one place, without having to worry about firewalls. SenzMate solved the problem by introducing real time environmental monitoring system (We have 50+ different sensor types for long term use). We provide performance statistics of server infrastructure.

Results
Data center manager can login from anywhere, at any time to his/her mobile app and check on the organization's valuable equipment across the entire enterprise. He/She can also add new users to the device subscription so that new team members and outside contractors can easily share visibility of Room Alert sensor status when necessary. Visit the Polar product page for Senzmate's cold chain traceability solutions