Blogs - Our thoughts on what you may feel interested
---
You can find out all our blogs here which open up about our thoughts about
how things can be better in our world.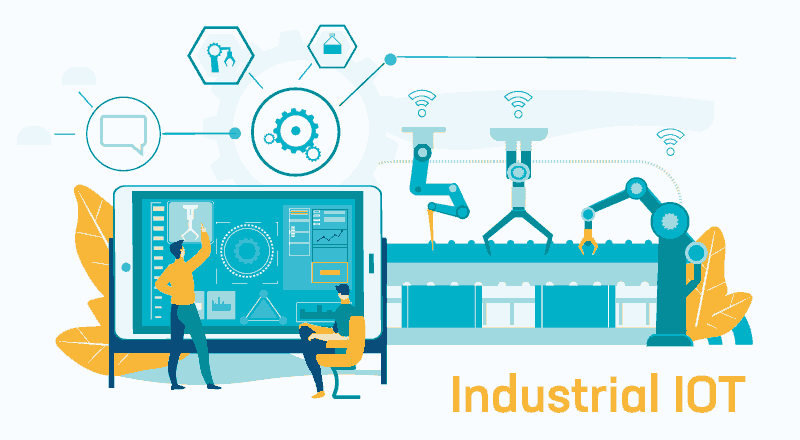 WHAT IS Industrial IoT
Do you want to be the first to discover the next great thing in technology? Then don't bother looking any further. The Industrial Internet of Things (IIoT) has unrivaled potential for streamlining processes and lowering costs. Industrial IoT can supplement current assets and increase labor efficiency in a variety of ways, from automation to data-driven insights.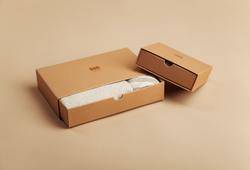 Peace of Mind for your every delivery
The e-commerce industry today has seen tremendous growth due to the coronavirus pandemic. Shoppers have been flooding these online portals as anything and everything that a transaction requires can be executed online within seconds. Now, easily deliver your groceries contactless to your apartment, or order a last minute surprise birthday present for your best friend....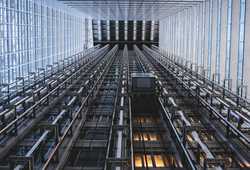 Let Us Take You On a Journey
Lifts are a fundamental aspect in providing vertical circulation, especially within tall building structures, for wheelchair and other non-ambulant establishment users, and for transporting goods using vertical transportation. A few lifts may likewise be used for firefighters and for emergency evacuation purposes as well. Therefore, quality working lifts are a crucial element in building structures. As the world becomes technologically advanced...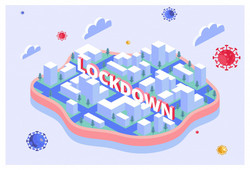 Covid -19's Cataclysm On The Chain Of Supply!
What would you suppose of a industry where the supply flow of the business's goods and services are not very actively streamlined or suddenly perturbed, Obviously it would be susceptible and very prone to result in a diverse range of disasters to the business as well as it's customers who rely on that business. In the present circumstances most of the businesses and its customers are experiencing this disaster due to the prevalent pandemic situations.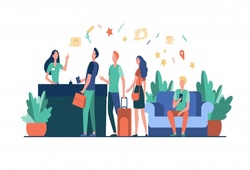 The Hospitality Industry to be Disrupted the most by the Pandemic.
What's up Folks? How's it going? SenzMate is back here with another blog to entertain and cultivate knowledge, in respect to an industry that is best know for its multiculturalism and global managements, in you. To acknowledge the current activities taking place in the country we are all so glad to witness the improvement in the current crisis with the revival of industrial sectors in a gradual pattern.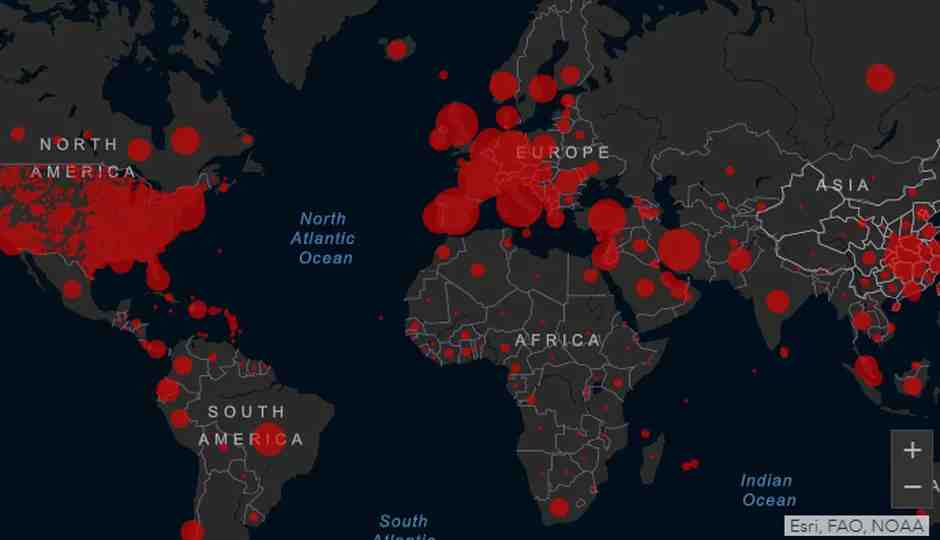 Lets Track Down The Pandemic.
Welcome Back Readers! How's it going? Hope every ones doing well despite the boredom packed quarantine days, which has being steadfast for more than months now. Devoting valuable moments of our lives to ponder on the trends in the diagnosed rate of covid-19 victims, the chills increases, when comprehending that the counts are increasing too. Still the terror is among us without an elixir to cure and we never know when its going to be our turn, unless we are cautious...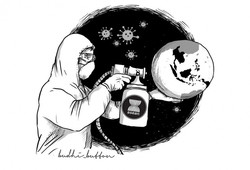 Fight Against Covid-19 Pandemic.
Howdy-do folks?, How's it going? Hope everyone is safe and secure in their residence some enjoying and some bored in this extremely rare quarantine due to the pandemic calamity, which has been promoting it's fame from country to country for a few months now. We all are now aware about the Covid-19 seriousness amidst its's hazardous nature and how unless a vaccine being found it will continue its threat around the entire world. But Don't worry! There are still enormous amount...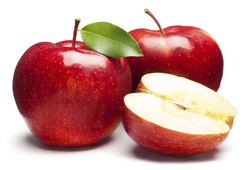 What? SenzMate Produces Apples But Doesn't Sell them?
Hello Everyone out there! How's it going? Hope our topic got you all confused and brought you here. Well don't worry SenzMate is here with yet another technology to amuse you, and Yes, it's true we are making apples but we are not going to import or sell them because that's where we have implanted our technology. Yes you heard it right, Apple Technology. Pretty mysterious right? Then let's ...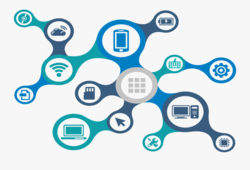 IoT integration is the future of ERP companies
Are you an ERP solution provider? How you are different from your competitors? Enterprise Resource Planing (ERP) integrates all the processes that needed to run a company into a single system. This includes manufacturing, HR, finance, supply chain, services, procurement, etc. Majorities of enterprises have adopted the ERP solution and this has created a 'Red ocean'. As ERP has been over-crowded, now, it's time to evolve and open up new opportunities.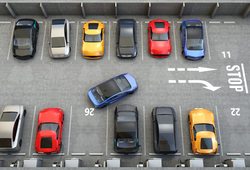 Smart Parking System
Hello to everyone out there! Dear readers, Let me start off today's blog with a painful question. How long have you spent on average, seeking for a parking slot in heavy traffic? If one says driving in heavy traffic is an awful part of driving then the most awful part about driving would be time and fuel wastage in cruising for parking space. Hope you would agree with me! Cruising for a parking slot is not just time consuming and fuel wastage but...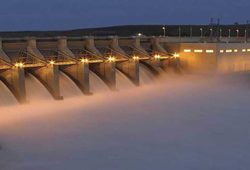 Let us take care of dams and your lives!
On latter part of December, Killinochchi area experienced severe flood damage. The water level of Iranamadu tank reached 39.5 feet (3.5 feet above the specified maximum water level), resulting in spills over the structure. All of the tank's floods gates were then opened abruptly resulting in severe flood damage downstream. This was an inadequate warning to living downstream to evacuate in time which caused huge loss of lives and properties.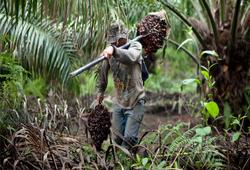 Track the workforce in large plantations
Are you a manager or supervisor at plantation? Are you responsible for driving results? Does your employee performance affect your business goals? If so, track your objectives by tracking your employees performance. Imagine a large oil palm plantation of 5000 Hectares with 4000 workers. How can you track the employees' performance , security , the hours worked in the field and the time spent at particular area? Is it possible? If yes, how?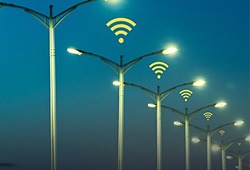 Smart City with the innovation in Street Lighting
When you hear the word 'streetlights', what comes to your mind? You will get an image of a lamppost which is lightened up during night. Isn't it? As we can't have sunshine in the night and it's dark throughout the night, street lights help us to get light. This lighting is necessary for the security and safety at night. But, it is only used maximum of 12 hours. What about other 12 hours? Are we utilizing the streetlight and the space allocated for it?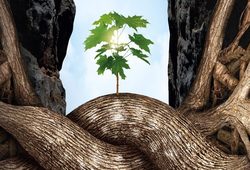 Trees know better! Just Listen to them!
Trees are not just for aesthetics. They play major roll in climate-proofing: they cool the air, improve physical and mental health, improve environmental quality by reducing CO2 in the atmosphere, slow and filter polluted runoff, reduce flooding and soil erosion, increase property values by 10–20%, help lower crime rates in communities, reduce temperatures and the urban heat Island effect and much more.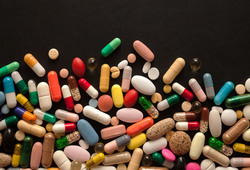 A doctor for your pills.
People consume medicine in order to treat, prevent or diagnose diseases basically. Doctors prescribe medicines for patients according to their diagnoses. But what could have happened if that medicine couldn't perform well due to its lack of required quality. Even that particular drug is the best way to cure, it won't be able to cure the patient since it is not in its proper condition. So, being the medicine...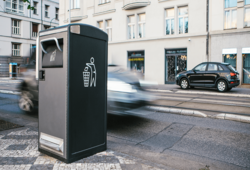 Even deal with waste, smartly.
The tremendous increasement of urbanization creates a huge increasement in waste production at the same phase. So, waste management has become a crucial issue for the urban councils and municipal councils. They have to struggle a lot to make the city clean with overflowing garbage cans because of inefficient waste collection routine. Even the most of the countries tend to move with new technology...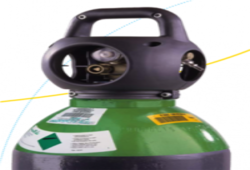 Let IoT to take care of your gas cylinder.
Since the Internet of Things(IoT) is becoming the major trend of the tech space, its applications are becoming more common in our daily life style now. It is vastly in use these days in order to make our life more comfortable and less complicated. With this tight life schedule, most of the people are adapted to use the gas cylinders for their domestic purposes. But unfortunately, they have to deal...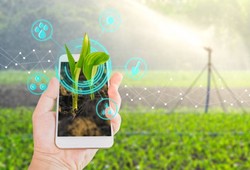 Grow smartly – get fed by Tech
Farming and agriculture started thousands of years ago. But do you think that, today farmers will be able to fulfil the current requirements with almost limiting resources if they follow the same old farming techniques? No. Agriculture also should move with the rapidly developing technology. That is the place we will need the help of Internet of Things(IoT) in farming. As we know farming is based on managing recourses and gaining harvest...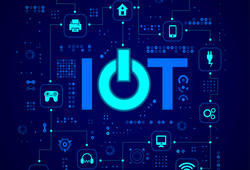 Let's move on with new IoT trends
Are you looking for the next big thing in tech space? then don't look further. Since many of our everyday items are going to be connected to internet in near future the market for Internet of Things will be taking over your home and all business in the world soon and it has already begun. IoT refers for the inter-networking of things and their connectivity to software, the internet or cloud based programs which enable the connected...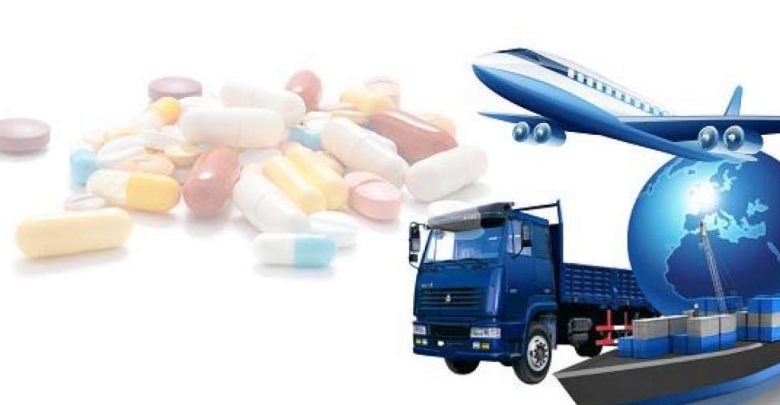 IoT in Cold Chain Management
It is a continuous cold chain that includes several refrigerated production, storage, and distribution activities, as well as associated equipment and logistics. These logistics are maintained via a desired low-temperature range. It is normally used to preserve and extend the shelf life of pharmaceutical products, seafood, frozen foods, photographic films and chemicals. Hence, unlike...