AI Core
AI Core utilises cutting edge AI/ML technologies to provide solutions for the IoT and computer vision problems. Processes the sensor data from the deployed IoT devices and visualises the data to deliver vital real-time information for customers to prevent unplanned downtime, increase efficiency, improve risk management, and uncover new opportunities. Data generated from IoT devices can be analysed using machine learning and data analytics to find patterns and anomalies to extract insights. Our vision capabilities help to extract useful information or detect defects from images and videos with near real time processing.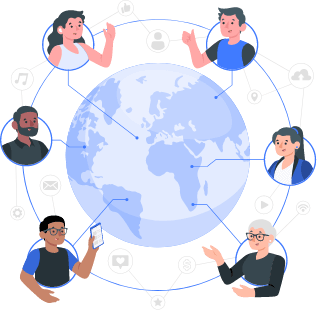 Feature Comparison Matrix
Auto ML module to build models without any coding
Auto computer vision feature detection
Easily identifies the defects and faulty conditions in any sensors or Edge devices with root cause analysis
Predict the future trends with time series prediction using ML and Deep Learning algorithms.
Processing visual data to generate insights
Annotation tool for easy annotation
Automated Quality control system for embedded devices
Visual Data based Deep Learning approaches
Community Edition
Premium Edition

Forecast future trends with time series prediction
Our SenzMatica AIoT platform analyses large scale sensor data and identifies the potential future Weather Prediction, Price Prediction and Demand Prediction. With the help of big data from the SenzMatica IoT platform and a combination of multiple ML and algorithmic solutions, this module gives an insight into data and future-time-based predictions based on past data. The module helps organisations to predict future trends with greater accuracy.
Computer vision-based defect detection
Using SOTA computer vision models such as image classification , object detection and segmentation , applications are enabled to detect defects and patterns from images.